John 3:16
For God so loved the world, that he gave his only begotten Son, that whosoever believeth in Him should not perish, but have everlasting life.

Common Sense Biblical Approach to Health and Fitness
The book Common Sense Biblical Approach to Health and Fitness written by Tim Frady approaches health and fitness from the perspective of the Bible while not forgetting the science behind living a healthy life. Christians these days tend to completely overlook the spiritual aspects of living a healthy lifestyle.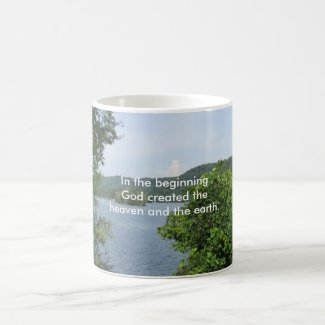 Creation Genesis 1:1 Coffee Mug
by
Gospel101
This mug contains the Bible verse, "Genesis 1:1 In the beginning God created the heaven and the earth." from the King James Version. The image on the mug is from a photo of the river I took at a park in Tennessee during the very hot summer days of July. Tennessee has amazingly beautiful scenery at all of their parks. This is nature at its finest as God created it and meant for us to enjoy.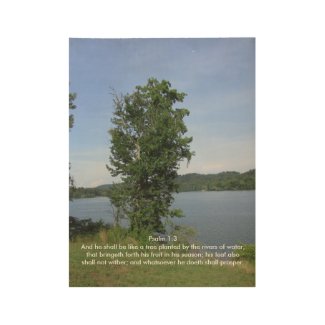 Psalms Verse with River Image Wood Poster
by
Gospel101
This poster features the Bible verse, Psalms 1:3. It is accompanied with a summer river scene from a Tennessee park. In this image there is a tree next to the river with blue skies above. Psalms 1:3 reads, "And he shall be like a tree planted by the rivers of water, that bringeth forth his fruit in his season; his leaf also shall not wither; and whatsoever he doeth shall prosper." This verse is the King James version.